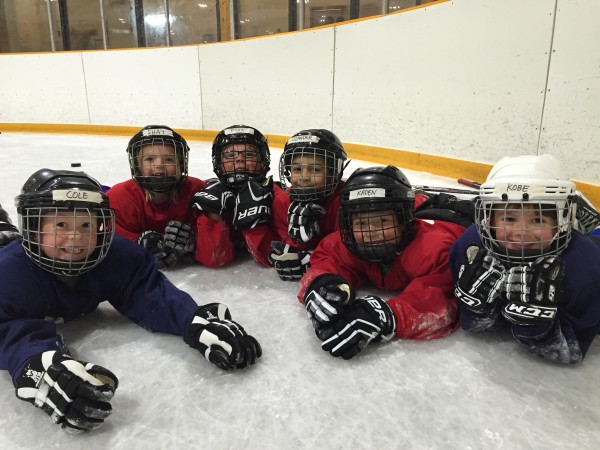 Since the first year of RinkRat 19 Hockey School (RR19HS) in 2008, we've always had one week of camp in Warroad, MN. However, 2015 introduced TWO weeks of RR19HS in Hockeytown, USA, and it was a blast to stay in my hometown for an additional week!
Last summer, RR19HS had a remarkable coaching staff with a slew of notable accolades, including multiple state and NCAA champions. We also had a wide representation from Team USA: U18 World Championship gold and silver medalists, Women's World Championship gold and silver medalists, and Olympic silver medalists as well. Nine of our 20 coaches were NCAA players, with the Sioux and Gophers tied for the lead with three players each. There was a great coach-to-camper ratio with 20 coaches covering 90 campers each week of camp. With that 4-1 ratio, the kids had valuable access to hands-on teaching and immediate feedback.
Those two weeks were marked by tons of laughter and smiles. There were 160 kids from all over KS, MN, ND, WI, and Canada. Their attitudes and hilarious personalities made our job a blast. From the on-ice dangles by Erick and Dylan to the off-ice iron woman performance by Josey to the fashion statement by Jax (Mr. Mullet Man), we sure enjoyed our time with these young aspiring hockey players.
Another highlight from camp includes Jackson (age 4), who had the movie Miracle memorized and could not get enough hockey during camp! He was up and fully dressed in his gear by 6am each morning telling his mom, "Let's go! I need to go to the rink so I'm not late!"
Here are some conversations that had us bursting into laughter that we still cannot forget!
Coach Sarah: "Who's your biggest role model?"
Kira: "What's a role model?"
Coach Sarah: "What do you want to be when you grow up?"
Kira: "A ninja warrior."
Gigi: "Name all the states you know in America."
Cassie: "LaCrosse."
Gigi: "If you dug a hole in your backyard where would you come out?"
Cassie: "In my room."
Coach Sarah: "How deep is the ocean?"
Connor: "I don't know, what am I, a sailor?!"
Coach Sarah: "Who's your favorite super hero?"
Connor: "Really?! What am I, four?"
Coach Sarah: "What's your favorite quote?"
Connor: "What's a quote mean?"
We are so thankful for the joy and privilege of skating with your kids! We hope to see you back again this summer!