Gigi Marvin
Gigi Marvin is the head instructor for RinkRat 19 Hockey School and a member of the United States Women's Hockey Team (2006-current).  She has won a gold (2018) and two silver (2014, 2010) Olympic medals.  Gigi also plays for the Boston Pride of the National Women's Hockey League (2015-current) and is a graduate of the University of Minnesota (2009) and Warroad High School (2005).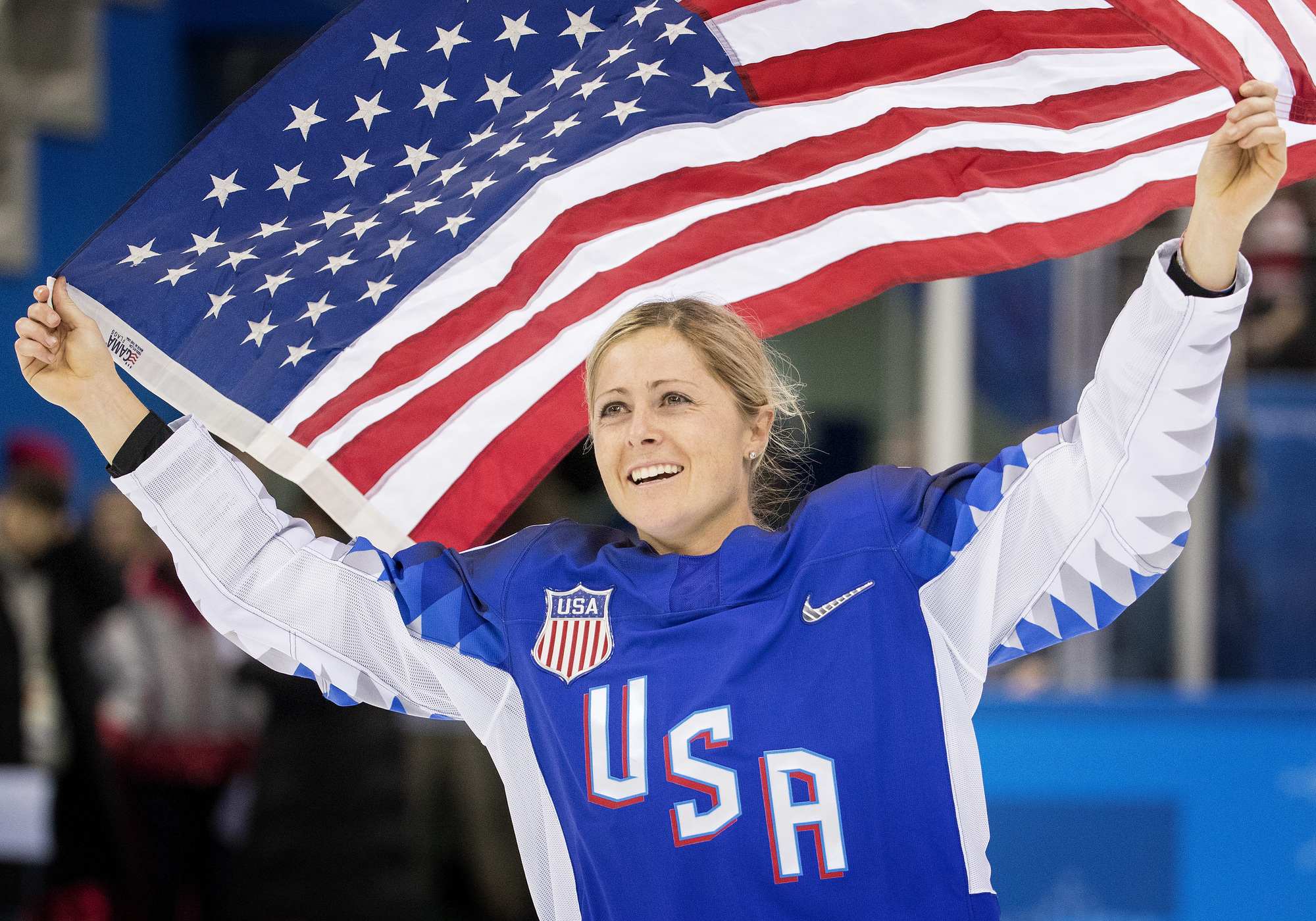 Notable Awards that Gigi's Received:
Ms. Hockey
WCHA Outstanding Student-Athlete
WCHA 20th Anniversary Team
Patty Kazmaeir Finalist
All-American
2015-16 NWHL Best Defenseman
Five-time World Champion
Clarkson Cup Champion
Isobel Cup Champion
2010 Olympic Silver Medalist
2014 Olympic Silver Medalist
2018 Olympic Gold Medalist
Speaking Engagements
Need a passionate voice to share a message centered on faith, dedication, perseverance, or teamwork?
Speaking Engagements in 2018:
Marvin Windows factories – Roanoke, VA and Ripley, TN – April 3-5
West Metro Fellowship of Christian Athletes banquet – Minnetonka, MN – April 15
Minnesota Prayer Breakfast – St. Paul, MN –  April 16
Grace Lutheran Church – Luverne, MN – April 29
Pulse – US Bank Stadium in Minneapolis, MN – May 18