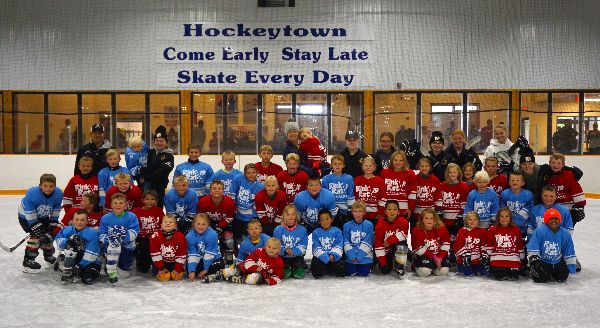 The 12th summer of RinkRat 19 Hockey School (RR19HS) was amazing!!! I wish I could slow down time because those two weeks in July go by way too fast.
The 2019 edition of RR19HS had 204 kids from across 10 US states (IA, IL, MI, MN, MO, ND, SD, TX, WI, WY) and 1 Canadian province (ON). We had our first ever campers from the states of Missouri and Texas this year! It's incredible to see how a small town in Northern Minnesota is attracting kids from across North America. I'm extremely grateful to those who travelled from near and far to spend their time with us at RR19HS!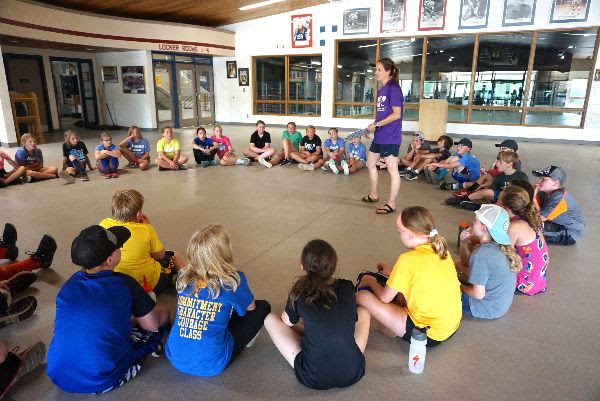 A new addition to the camp's curriculum this summer were daily Team Building sessions. These times created a space where the kids can build relational skills and discuss various topics such as mental wellness, the value of each person and how to positively respond to failure. Each Team Building started with a discussion between the coaches and campers about the set topic and then we played an interactive game designed to implement the skills we just discussed. It was powerful listening to some of the examples the kids shared and the coaches loved watching the campers develop skills that will greatly impact them in years to come.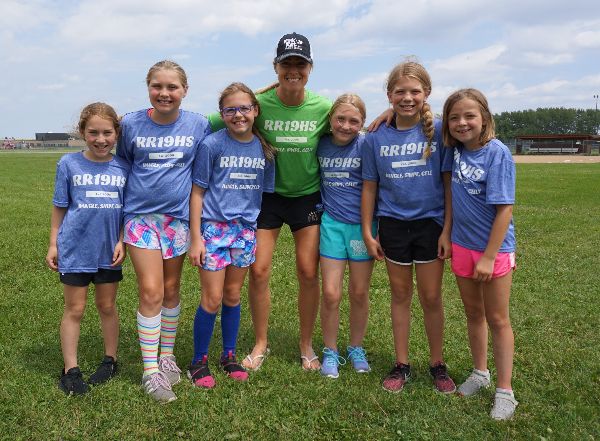 One memorable moment at RR19HS included the longest ever 1v1 full ice battle I've ever witnessed. The game is called Marathon Hockey and it pits one player vs another. Whoever scores comes back in line and the loser takes a knee to cheer the remaining players. It's a full ice 1v1 so whoever the last two players are, they've already skated up and down the ice many times! Finally, the competition narrowed down to Ricky and Shay for the championship. Back and forth each kid skated only to be either stripped of the puck or denied by the goalies. As exhausted as they were, neither gave up and furiously back checked the other player each time. (What made this even more epic was the massive thunderstorm happening outside. Rain was pounding on the roof and many kids were convinced that the thunder was shaking the arena). After what seemed like an eternity, Shay buried a breakaway goal to seal the title of Marathon Hockey Champion. Everyone erupted and congratulated both kids because of their tireless work ethic.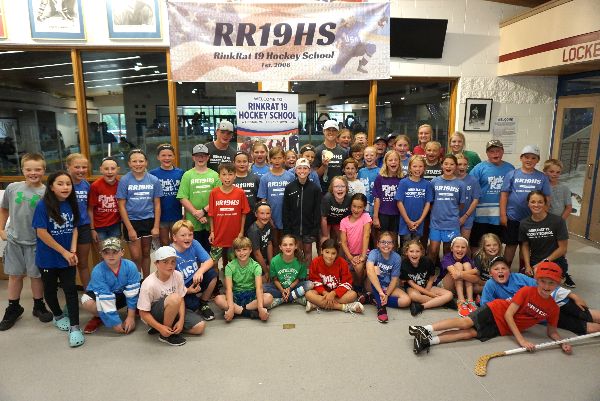 Other fun highlights: Levi and Amelia crushed the dryland competitions, Brookston kindly hooked up the coaches with some cookies from the snack shack, Mari's profound comments at Faith and Hockey night, and Willis' hilarious celebration after his slam dunk to give Team Red the win in Trash Ball.
Thanks again to everyone involved in making RR19HS a huge success and I look forward to skating with you at next year's camp!
God bless,
Gigi